Fall is in the air!!!!!!! I just love these little brown boots and mustard pea coat. I'll be wearing this little pea coat ALL FALL LONG!!!! Now your probably asking yourself, did she really wear that while taking care of a 2 year old an 8 month old? Nope!!!
But I thought it was a cute outfit to share:)
I am officially a size 8 now and 6 pounds from my original weight loss goal. I have a big post on that coming as soon I reach my goal!!! YAY!
Jacket, tank, and skirt: J Crew
Boots: Anthroplogie circa 2006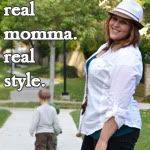 Pin It