Whoever said black and brown didn't go together obviously had no business sharing their opinion because this combo is G*O*R*G*E*O*U*S and one of my absolute favorites!!!!
By the way, I didn't actually wear this anywhere I just wish I had. Have I mentioned my husband and I have been one ONE MEASLY date in 2 years? No I'm not kidding. Anyway, if we ever went on a date, I would totally wear this!!!! '
Dress: Bump
Boots: J Crew
Bag: Tano
I ADORE this bag. We lived in New York CIty for a couple years and this is one of the greatest things I purchased there at a small boutiqur in Brooklyn. I can't remember the exact name but I'm pretty sure it was on 9th Avenue between 14th and 9th streets. This brand is not sold online or in large department stores which makes it even greater. It's s boutique item only. L*O*V*E it!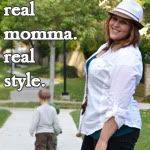 Pin It