I think this is my favorite WHAT I WORE post to date!!!!
The color combo of orange and pink has always been a fave and I love to layer. I love boots and legwarmers together so I'm just happy as a little clam with this outfit. I think I'll wear it again and again but just change up the colors a bit!!!!
Plus, isn't this the cutest neck warmer in the world??? I have one in baby pink too!!!!
Shirt: J Crew
Knit Cowl:
{Jill Lauren}
Jeans: J Brand
Leg Warmers:
{Delirium Kredens}
Boots: Anthropologie circa 2005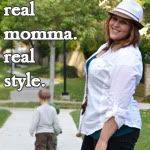 Pin It