And if not, I truly hope you will hop over there and check her out because she has amazing blog and is an amazing person. She has a heart of gold.
So I was thrilled to sport one of her adorable "SHINE ON" T-shirts!!!! I adore the positive outlook on life. Perfect for me!!
What so I plan on doing in my SHINE shirt?
Training for a marathon.
baking and cooking.
Taking care of my sweet babies.
Doing some good for humanity along with my job as a nurse.
Plus, it fits like a glove and is very feminine. LOVE!!!!
Thanks for inspiring us Ashley to good along the way.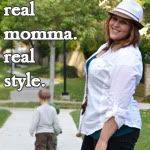 Pin It