I saw these jeans one day last week online.
I mean I NEEDED to have them. SO I told myself that I had to sleep on it. IN the morning they were still all I could think about so I bought them!!!
I LOVE THESE JEANS!!!!! I already have one million ideas of things to pair them with. They are just so much fun and great for any season
L*O*V*E
P.S. I'm running 6 miles a day now. WHOOP!!! Marathon here I come!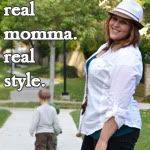 Pin It