A little Inspiration goes along way........My life is not easy by any stretch of the imagination but every single day I wake up and try my absolute hardest to be thankful, grateful, and make the best of my situation.
I mean what can I do, Just lie down and die? Give up? NO!!
I have 2 beautiful children to set an example for.
Put my dreams on hold?? NO WAY!!!
Bankruptcy, overtime, death, family estrangement.........LIFE MUST GO ON and it will so I might as well live it out loud!!!! Life is way too short. Even in the face of unrelenting mercy I must persevere and I will my friends. I will!!
Everyday I thank God for blessing me with 2 beautiful, healthy children who have changed my life completely and a wonderful husband who supports me NO MATER WHAT!!!!!
I am so grateful to all of you followers who support me and send positive energy my way. THANK YOU from the bottom of my heart!!!!
"BE PRETTY IF YOU CAN, BE
WITTY IF YOU MUST BUT BE
GRACIOUS IF IT KILLS
"BE STRONG WHEN YOU ARE WEAK, BRAVE WHEN YOU ARE SCARED, AND HUMBLE WHEN YOU ARE VICTORIOUS"~unknown
"THE MORE YOU ARE MOTIVATED BY LOVE, THE MORE FEARLESS YOUR ACTIONS WILL BE" ~buddah
"BE TRUTHFUL, GENTLE, AND FEARLESS" ~GANDHI
"IF YOUR DREAMS DON'T SCARE YOU, THEY'RE NOT BIG ENOUGH"~unknown
"IT'S SUPPOSED TO BE HARD. IF IT
WASN'T HARD, EVERYONE WOULD DO IT. THE HARD IS WHAT MAKES IT GREAT"~a league of their own
"IF YOU WANT TO BE A BETTER PERSON, DON'T WISH AND WAIT. GO OUT. FAIL. LEARN. GROW.~unknown
Chevron Pleated High Wasted Skirt:
La Vie Petite
I just have to say that if you have not visited Cori's blog or sen her work , YOU MUST!!!! This woman is AMAZING!!! I mean just look at that skirt. It's to die for and fits like a glove!
Cardigan: Target
Camisol: Express
Red Pumps: Honestly so old I can't remember and the insole is torn out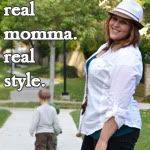 Pin It