It can be such an ugly wretched little beast!!
Anybody else well acquainted with it???
Well unfortunately self sabotage has been something I have struggled with my entire life. My life seems to be like a merry go round. Round and round we go thought the different stages: happy and productive most of the year, then down and self sabotaging for a few months, then recovering from the down time and moving froward again. Technically I think it's called Cyclical Depression.
I feel very blessed because the birth of mt children have helped this tremendously. There simply isn't enough time to even be selfish enough for one second to self sabotage. You must warrior on.
Well. Last night my battle with self sabotage began AGAIN!!!
AT 10 PM I went into the kitchen and ate an ENTIRE bowl of frosting. Not because it tasted good. Not because I was craving it. Not because I needed a treat. In fact because I bake so many goodies for my blog, there are ALWAYS sweet treats lying around here. I could have had a chocolate chip cookie or a truffle but I went for the frosting because I knew it would do the most damage.
I did it to punish myself.
Because it's easier to fail then it is to succeed!!!!!!!!
I haven't done anything wrong.
I did it to sabotage all the amazing healthy choices I have made over the past year and managed to loose 110 pounds. I did it because I felt bad about myself. I wanted to punish myself and I knew if I made my self sick I wouldn't want to run today.
It's easier to be overweight and depressed and stay in bed all day and do a mediocre job raising your kids. Why do you think 70 % of tghe country is feeding their children McDonalds which is basically poison rather than taking the \time to buy and prepare healthy food? Because it's easy!!!!! And we wonder why our children are obese and have hormone problems.
To succeed is a triumph but it comes with a high price tag. Anyone is capable of it but it's not easy. If it were, we'd all be exactly where it is we want to be. We must keep striving for our goals and never give up. Once you acheive one....It's time to move on to the next!!!!
Well guess what I ran 8 miles at 9.55 pace ANYWAY, despite the 5 cups of icing that certainly did make me ill...!!!! I WILL NOT LET LIFE HOLD ME DOWN!
So.......This is how it begins, with a bowl of frosting, and then I start to move on to bigger, more harmful things until I am in the gutter.
WHY? WHY would anyone do this to themselves??
Like I said before because it's MUCH easier to fail than it is to succeed. Failure comes with a million excuses. Success doesn't come with a single one except your blood, sweat and tears to get there.
I was conditioned at a very young age that I should be a certain way, act a certain way and look a certain way. I hated that feeling and try VERY HARD to NEVER, EVER make my children feel like that.
I have done a lot of work around this stuff with a therapist and for some reason I don't feel worthy of the success. The success I deserve, The success I created for myself, so I ruin it on purpose.
Well...............NOT THIS TIME!!!!!!!
I woke up this morning, immediately started balling, got on my knees and stayed there for a very long time crying and crying and crying.
My wonderful, supportive husband came to me, comforted me, listened to me!
I WILL NOT LET THIS THING BEAT ME!!!!
I worked 80 hours last week......Ran 40 miles last week............I've had a recent death in the family which has left me estranged from a different family member because of a fight between us and my kids hardly know me anymore because I work so much. I'm sad. Very sad today.
BUT........Mark my words friends. I am a FIGHTER!!!!! and I will FIGHT until there is nothing left to fight for. I will not let all these misfortunes beat me!!!!!!
Can any of you identify with SELF SABOTAGE ??
THANK YOU FOR LISTENING!!!!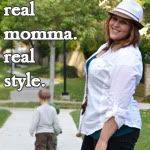 Pin It