Lately. I've been feeling great about myself. It's the running......DEFINITELY THE RUNNING. And sometimes I feel like I want to wear something a little edgy, especially when I'm feeling sexy!!!
I'm happy with my body......I'm happy with the way I feel........I feel healthy....STRONG! I've finally learned to accept and love myself and it's rubbing off EVERYWHERE (except my bank account.JOKE)........Remember that post I wrote about my husband a few days ago? That's the reason I want to be so close to him, because I feel fantastic and I want to share it all with him.
Funky.....Funky little Gwen Stephanie Tank.......L*O*V*E
Studded black platforms.......Please and Thank you!
Black and Gold cuff! Yes Ma'am!
Starting to get that runner's booty!
I hope you all can get a place where you feel great inside and out!!!! It feels Incredible!!!!
Tank Top: Gwen Stephanie circa 2009?
Jeans: J Brand
Platforms: Cork Ease
Cuff: Hayden Hartnett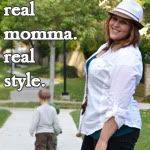 Pin It