Albuquerque Half Marathon April 21st, 2012
Average Pace: 8.55 min/mile
That's a whopping 1 minuet PR for me. I'll take it!!!!!
This was hands down the hardest run mentally I've had in 6 months. Way worse than any of my 18 or 20 miles runs. I'll tell you why!
Here I am at the start. I met a lovely elderly man around 75 who had run 500 half and full marathons in his lifetime. He was amazing and he said I was the best dressed female there and offered to take my picture!!
WHAT A SWEETHEART!!! UMMMMM Hello........Hope he had a wife somewhere!!!!
He even found me after the race to congratulate me. He came in 2nd place for his age division. ASTONISHING!
I had to take a photo of the start sign because it was pretty hilarious!!!
PO-DUNK much?
Sorry but seriously, it could have been a little more organized. I quickly realized that I am city girl runner. I want 20,000 people to run with corrals to separate the different paces. There were no corrals in this race.
Right from the get go I had to bob and weave like crazy to get around people. Some of the course was dirt trains but tumble weeds and sand on the sides so passing was NOT fun!
Mistake #1:
The cardinal rule.....NEVER GO OUT TOO FAST!
Yup......I did. I was running 7.57-8.08 for the first few miles. BAD MOVE!!!!!!
It started out as a beautiful morning but the New Mexico sun can be BRUTAL and I quickly learned that you cannot run at that hour of day without a visor or black paint under your eyes. The glare was miserable. I was H-O-T!!!!
The entire race I just couldn't relax. I had horrible anxiety. I couldn't stop looking down at my garmin to see how far I'd gone and what my pace was, even thought I wasn't trying to PR in this race. I couldn't find my groove,. I couldn't find my rhythm. I was thinking negative thoughts which I never do?????
They DID NOT CLOSE THE ROADS so we were running in heavy traffic.
Are you kidding me??????? There were so many things going wrong I just couldn't wait for It to be over.
I decided not to wear my hydration belt because it's a relatively short run. BIG MISTAKE! I did however bring 2 espresso GU gels that I Had to suck down with no water because the water stations were so sparse. I think there were only 3 on the whole course. I was dehydrated by the end with the heat.
So, around mile 9 I thougth I was going to die. I wanted to stop. I didn't want to run anymore. THIS NEVER happens to me. I mean NEVER!!!!
Then on mile 10 my ipod broke!!1 I am NOT KIDDING!!!!!!! Just when I needed that loud thumping music to keep me going. I had nothing but my own self gasping for air to listen to.
So to top it off my shin was killing me!
So, all in all I made it and I actually had 1 minuet PR but man oh man was that a rough race for me. The last 5 miles I had to mentally push really hard. This is the first time that's happened to me since I started training. As soon as I got in the car I cried.
I'm just praying this bad juju shakes off by marathon day because now I'm nervous.
Anyway, here I am grumpy, grouchy, old, sun burnt, shiny, lady, with another medal to add to the wall at least.
As soon as I got home I dug into a nice salad and some yogurt. I always feel nauseated after all thoise GU gels and gatorade mixed. So much sugar and nasty flavors mixed. So sometimes I Have a rought time getting a lot of food down right after I race.
So, that's it on my recap. I have learned a few things about myself.
-I like BIG races......5,000-20,000 is about right, I feed off the energy BIG TIME!
-I need to really watch myself to not go out to fast
-Wear that dang hydration belt weather I hate it or not because you never know what your going to get or not get
-Try to be in a good mental space before the race starts or it may follow you all the way through. True for me today!
I will have VLOG #3 coming right up. I now there were a few questions about races and what to expect and I will get much more into it there.
Hope everyone is having a beautiful weekend!!!!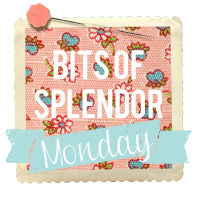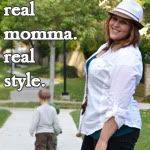 Pin It