My time with the family is so few and far between that we really try to make every moment count, going on walks, going to the park daily, eating every meal together and doing EXTRA SPECIAL fun things like going to the tiny carnival in the mall parking lot. Yes, too expensive and filled with germs but priceless for the kids wide little eyes.
This was yesterday after I managed a few hours sleep an hour and a half workout after my night shift.
Just in case you all didn't know we have 4th generation Milton's here
When I first woke up my beautiful family surprised me with an early birthday gift. A tinsey, tiny iPod that I can run with instead of lugging my gigantic iPhone that doesn't work as a phone or hardly as an iPod either. It's the one who broke in the middle of my half marathon last weekend. BOO!!! Plus it's HUGE when I have to stuff it in my sports bra and run 20+ miles.
SO HAPPY!!!! and so grateful for a wonderful family who supports me in all my crazyness!!!
I even managed to get in an hour and a half workout yesterday. I did 60 minuets on the elliptical which I was not happy about. Somehow once your a runner, nothing else compares. I just couldn't get the workout I wanted. I had it on resistance 8 with variable elevation for an hour and I was pounding that thing like nobody's buisness. I only burned 650 calories and didn't feel like I got a real workout at all. When I run I usually burn 800-2000 calories easy!
Next time I'll try an elliptical/bike combo or a spin class.
HAPPY WEEKEND FRIENDS!!!!!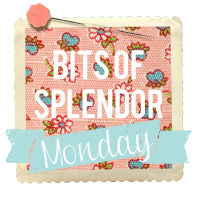 Pin It