After an amazing 20 mile run yesterday........I just feel happy, content.
Over the past couple months I have been truly enjoying my children and my husband!!1
I have little butterflies in my tummy. I feel like a Little school girl!
Nothing specific......Just being grateful one day at a time and realizing how incredibly blessed i am.
IN my humble opinion A little red lipstick makes everything better. It jazzes up any outfit ans just makes you feel sexy and sassy!!!!
I feel great about myself. I feel confident. Accomplished. Strong. Gleeful!!! Life has been treating my well lately and I am so grateful!!!
MArathon is 3 weeks away and I am PUMPED. I'm ready to tak on this incredible life long challnge. I can't wai to come out on the other side a changed woman!!!!
A FEW NEW GOALS:
Look as cute as possible while running like a beast! I need many more running skirts!
Remain injury free for as long as possible.
Qualify for Boston!....I'm working on it!
Run as many races this year as I can afford...working on it!
Continue to feel GREAT About myself!!! Working on it!!!
Sending so much love and light to you all!!! I Hope your spring time days are filled with love and laughter!
Get outside. Feel the cool spring breeze on your face and be grateful this gorgeous life God has given you!!!
AND PUT ON A LITTLE RED LIPSTICK WHILE YOUR AT IT !!!
Dress: J crew
Shoes: Cork Ease
Clutch:
Kate Slade Made
How gorgeous is this? In my opinion every woman needs one. I want one in every color!!!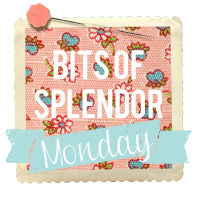 Pin It