Well......I did......I completed my LONGEST training run before the marathon. Now the tapering begins! Hallelujah!!!!
Trying to gag down 2 cliff bars at the crack of dawn. Not my favorite but totally necessary!
Last week after my 18 mile run I strarted to devlop a bit on a shin splint in my right leg. DRAT!!! I have remained injury free for 6 months but Oh well. It really didn't seem to affect me too much.
I did 20 miles in 3 hours and 11 minuets. 9.36 min/mile average pace! AWESOME!!!
At miles 14 and 15 at the peek of my runners high I decided to do two miles of Boston Marathon pace just for fun. That's 8.30 min/mile!
Slow finish but had hills on mile 19 and 20 so I was beat by then.
I usually start refueling on mile 10 and then every 3-5 miles after that. I always use GU energy gels. I stick to vanilla and chocolate. All the berry flavors make me ill along with any of the wacky ones so I keep it simple.
Me after the 20 mile run. I'm pooped. I hobbled into the shower and onto the couch shortly after this.
Best treatment for minor leg injuries!
Off to the grocery in my fave new Running T!
LUNCH!!! Salad and chocolate milk. PERFECT!
Marathon is 3 weeks away and I now I got this in the bag. Oh and my wonderful friend Anna is making me a custom running skirt for the marathon! I can't wait to show to you all. It's crazy gorgeous!!! Here's a sneek peek!!!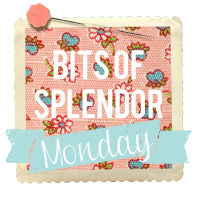 Pin It