A life long dream of running a marathon and I'm half way there.
I started running 4 months ago. This past weekend I ran my first 1/2 marathon in under 2 hours. My pace 9.02-9.45 minuets per mile for 13.1 miles: By far my Personal Best.
Me Crossing the finish line.
Crossing that finish line........
Well there pretty much isn't anything else in the world like it. It's unbelievably empowering and gratifying.
One of the things I love so much about running is there are NO short cuts.
If you don't train......You don't finish.
This is a sport that takes real dedication and commitment and that is something that I feel very proud to be a part of.
Luckily because I live at 7000 feet and this race was at sea level, I had no trouble whatsoever.
It was a beautiful, easy race for me.
I hardly broke a sweat and sprinted the last mile.
At mile 12 the course split for half marathoners to one side and full marathons to the other and honestly I was DYING to just do the whole thing but my family was waiting for me and I didn't want to injure myself.
It was a ridiculous amount of fun.
I can't wait to do it over and over and over again. I may become a racing junkie. Seriously it was THAT fun......for crazy ole me anyway!!!
On may 5th I am going to be running the full 26.2 miles in Shiprock New Mexico. It will be my first full marathon and I am extremely excited. I've only got 6 weeks to train so it's on full blast now. 15 miles training run in 2 days.......cross training on Tuesday along with my usual 30 miles a week. As for my diet...I'd really like to lop off 1o more pounds so I think I'll try to stick to a lot of baked chicken, broccoli, and brown rice.
The idea of pushing myself mentally and physically to a breaking point is very intriguing to me...........I think most people just call that crazy.
Proud Mama Showing off her medal!!
It felt great when I lost 110 pounds but this feels even better........I am really proud of myself!
Just in case you were wondering when I first started training I put about 4 pounds of muscle weight but have since lost another 3 pounds and another 5, YES 5 inches off my mid section.
I am very eager to have a "runner's" body which I am quiet far from unfortunately but I know I will get there eventually if I keep running. I can't lie....I want to be ripped!!!! When you work this hard at something you deserve to be ripped.
Because I lost 113 pounds, I have A LOT of extra skin and flab that is really hard to get rid of. But I couldn't be happier with the results I have seen from running; just another reason I love this sport!!!! Plus I get to eat a fried oyster po boy and a cupcake whenever I feel like it!
I burned 1500 calories on race day!!!!! AWESOME!!!!
(just in case any of you are new here you can read my weight loss story
here
)
Setting a great example for those kiddoes!!!!!
A lot of marathon runners I talk to say they only run the race to get the shirt (that's a joke).
But seriously it's like a badge of honor. You'll have it forever. It's a great keep sake. The one I got from this race I thought was particularly nice. It's a Brooks cool max T's.
I also was awarded a medal. AWESOME!!!!!
Now I've got to get a wrack to start displaying my bibs and metals if I'm going to become a racing junkie!!!!
At the Marathon expo they had runners skirts which I have wanted FOREVER!!!!!
I mean how much cuter can this get?
So that was my treat for the vacation and I love it. I would say perfect for 10 mile or under runs. Any longer and you may need more stability but over all very comfy and easy to run in and SO ridiculously cute!
If you have a dream.......GO FOR IT......You will make it happen if you want it bad enough!!!!!
I want to take a minuet to just thank you all so much for your incredible support throughout my weight loss process and now my running journey. It feels so good to have people rooting for you.
I promise I'll run that 26.2 miles and make you proud!!!!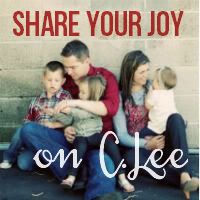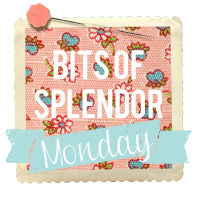 Pin It