Ohhhhhhh........The never ending quest to find balance. It has always been my hardest challenge.
I go to work and come home from the end of my night demolished and then the second I walk in this house my poor babies see me and I see the sadness in their eyes...........wondering where has mommy been? They scream and yell for me saying I need my mommy!
The guilt and heartache is unbearable sometimes!!
My marathon training has been keeping my sane but otherwise I have been quiet overwhelmed; working way too much and not spending nearly enough time with my family.
I keep trying to think of a solution but there doesn't seem to be one for now. So I am trusting that God has a bigger plan for me. That some day soon I will be able to spend more time with my precious babies.
I hear so many stay at home moms complain about such trivial things.
I don't want a pedicure. I don't want a girls night out. I don't want to go on vacation. I just want more time with my babies.
Last weekend I cut my hair. I made my hubby cut the back straight across and then I layered it A LOT.......Don't worry I went to beauty school.
I love it. It feel so much lighter and more stylish. I can grow it out long again when I bored of this but it's been a great change.
Look at these beautiful angels.........My heart aches when I am away from them.
I love them with everything I have.
I'm so lucky to have such a wonderful husband to care for them. So grateful for that.
We can't live with out our double BOB stroller. We love it.
Nothing beats a family day......I will gladly give up sleep any day to spend time with my family!!!!
Love to all of you!!!!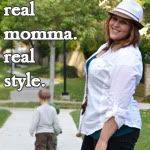 Pin It