I have struggled with depression forever, possibly even when I was a child, I'm not sure but I became aware of it when I was in my teens and it got progressively worse in my early twenties until I sought help.
As you all know I have been training for a marathon that is supposed to happen in 6 days.
Last weekend I ran a half marathon "just for fun" and ended up exacerbating the condition. I beat my person record by one minuet but had the worst run I've had in 6 months. BOO!
Well, My shin is healing but I am not positive I will be able to run the marathon. I haven't run at it at all and have been R.I.C.E ing, and taking NSAIDs like nobody's business! So fingers crossed.........BUT..........
Like any HUGE life event it comes with high emotions.
I'm sure any of you that have been married or have a baby know all too well the intensity of the "lead up" to the event and then the infamous "let down."
Even if everything goes off without a hitch, there is always a sort of let down. Maybe some like to call it the calm after the storm but the storm is what keeps me going and the calm is what brings me down.
So whether I run that marathon or not, I'm going to be feeling some major blues I think and if I don't run it.........it's going to be much more challenging!!!
I have started to mentally prepare myself for a week now that it's TOTALLY okay if I don't run that marathon.
I'm not a weak person. There was nothing I could do about it. In fact I'm a smart person as not to injure myself further and prevent myself from running more in the future.
Running, as you all know has become my whole world.
I think about it all day, I dream about it all night. I can't wait to wake up so I can hit the road. It has saved me!!!!
MY PLAN:
So I've decided the I will make an executive decision a couple days before the race and if my shin has even the tiniest twinge of pain, I will not run.
I will reschedule myself for another marathon in the coming months. There are a few in my area coming up.
I will get a membership to a gym and start cross training HARD.
If I can't run this marathon I plan to run the next one stronger and faster.
I plan to have my core in tip top, STRONG shape, as well as my upper body and legs of course.
I plan to up my game and take every precaution not to let this injury beat me.
I just got new shoes but I plan to get a new pair of orthotics too. I have a high arch and over pronate so for me special shoes and orthotics are smart.
The bottom line is..........I will not let this get me down
I
will use this an excuse to train harder. Be more fit. and create new and exciting goals.
Life is too short my friends to be depressed, to give up. I just won't do it!!! Not this time!!!
I am determined to keep running and be a strong, competent runner. I plan to run lots of marathons so if this one doesn't happen, there are millions more just waiting for me.
NEVER GIVE UP
and don't let the little things get you down!!!!!
If it was meant to be I'll be running this weekend, if it wasn't I'll be dominating another Marathon soon with better training under my belt!!
LETS DO THIS!!!!!!
My amazing husband gave me this ridiculously GORGEOUS fresh water pearl necklace for my 30th birthday. God, I love that man!
Stay motivated, stay strong and always believe in yourself. You can do ANYTHING and I mean ANYTHING you set your mind to!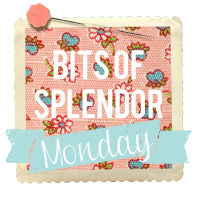 Pin It